A mere month and a half after
mentioning it here
, and nearly 2 years after first
mooting the idea
.
I have, in typically efficient fashion, finally sorted out an IA book club.
There's been quite a lot of interest from the london-ia list, and Leisa's mentioned it
here
.
Hopefully should be good.
We'll be talking about this: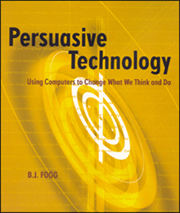 what:
London IA Bookclub
where:
twentysix London, 1 Dorset street, London, W1U 4EG

(more directions)
when:
7 Feb @ 7pm
Nibbles & Libation provided.
I'm hoping we can have them at various different agencies so that we get an opportunity to mooch around each other's offices.
Email me or leave a comment if you're interested in coming along. Be great to see you.
OFFER: If you don't want to buy it, I am also offering to get a couple of Loan copies for people, one has already been claimed. If you want the other one, let me know. In return you have to write a review of the book (500 ish words) and say something terribly clever at the meet.